Adorable and Luxurious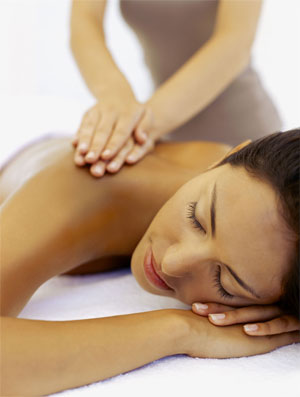 If just being inside the Luxury Suite is not enough to fully relax your mind and body we recommend a massage. The AustinLuxurySuite owners understands the stresses of the world and traveling within it. They are there to help you unwind and breathe the air of serenity and solitude.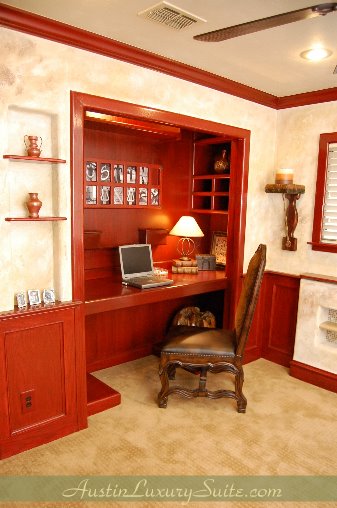 Of course there is a complete understanding that while you might want to be away from the busy world around you, you might still desire to be connected. That is why you will find hi-speed wi-fi throughout the property as well as a complete business center. The business center has a notebook computer, laser copier, printer, fax, and land line phone for all your business needs. There is no need to go to the office it is fully stocked with all your basic office supplies.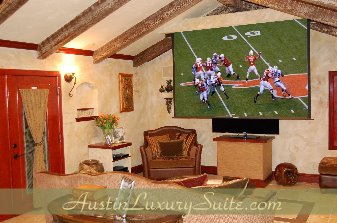 When you enter the 1600sq/ft suite you are entering the best luxury hotel suite in Austin Texas. Every single detail was taken into account in order to give the extravagant style you deserve. When designing this suite owners wanted even the most exclusive clientele to be awed, there is no faux wood or laminate countertops.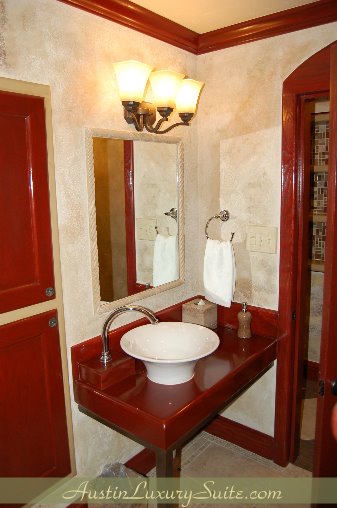 Each piece that was hand-made and well thought over, giving you simple beauty. Surrounded by woods like the deep rich Red-Oak and Black American Walnut, you will feel warmth and comfort complete you.
Click here to learn more about the ALS being your pick for Austin 5 Star Hotels
www.AustinLuxurySuite.com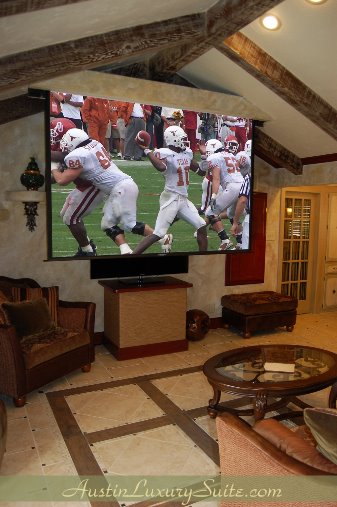 Awesome and Superb
Why just watch TV or a movie when you can experience it like you can here.
The person who wants to lay back and do just that can pick their favorite spot. There is the movie theatre complete with a hi-definition nine-foot-wide projection screen and 7.1 channel audio system.